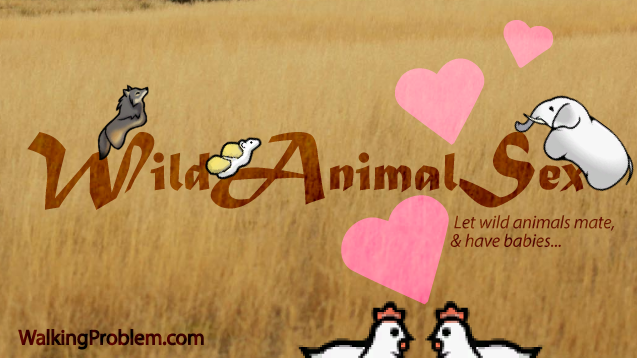 LET THERE BE SEX!!!
A mini-mod for those players who (like me), prefer the wild animals to behave normally – and actually mate in the wild.
Have fun!
—
OFFICIAL WEBSITE: http://walkingproblem.com/
FORUM LINK: https://ludeon.com/forums/index.php?topic=37461.0
STEAM DOWNLOAD: https://steamcommunity.com/sharedfiles/filedetails/?id=1224175982
NON-STEAM DOWNLOAD: http://walkingproblem.com/sdm_downloads/wild-animal-sex-ver1-3/
DEVELOPER'S DISCORD: https://discord.gg/W2Vb27T
FACEBOOK PAGE: http://fb.com/walkingproblem
—
CHANGELOG 1.3:
– Increased predators spawn rates by 3 times.
CHANGELOG 1.2:
– Increased most predators hunger rates by at least twice
– This is to balance against the increased number of rodent preys from breeding
CHANGELOG 1.1:
– Enabled pets to mate with wild animals (and vice versa)
– As this update remove faction check, pets – wild animals – other faction's pets – caravan animals : may all have a big orgy.