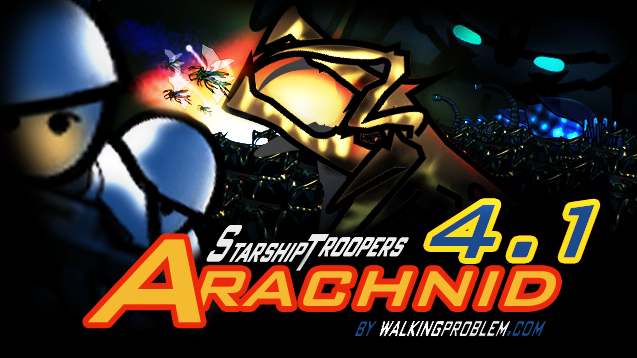 This is a massive update to the arachnid mod. Finally, we are able to revamp the air attack mechanics and perfect it.
Bugs will no longer drop down in droppods, but instead drop down as themselves. They will also not drop down altogether, but instead drop over a span of time.
Bombardier bugs are also improved, by nerfing their explosion – so that they can be the major inconvenience they are designed to be, instead of being too lethal.
Have fun!
—
CHANGELOG VER 4.1
– Revamped the entire air attack mechanics
– Added a new incident: Arachnid Sustained Air Raid
– Bombardier Bug's explosion is nerfed
– Hopper Bugs and FireFly Bugs no longer drop down in pods, but as themselves
– All air attack incidents are revamped
—
FORUM LINK: https://ludeon.com/forums/index.php?topic=32625.0
NON-STEAM DOWNLOAD: http://walkingproblem.com/sdm_downloads/starshiptroopers-arachnids-ver4-1/
STEAM DOWNLOAD: http://steamcommunity.com/sharedfiles/filedetails/?id=928992405
OFFICIAL WEBSITE: http://walkingproblem.com/
DEVELOPER'S DISCORD: https://discord.gg/W2Vb27T
FACEBOOK PAGE: http://fb.com/walkingproblem
TWITTER: https://twitter.com/KingProDios
YOUTUBE: https://www.youtube.com/channel/UCgUW0Ls2wbY8h79pV9xnMjw
TWITCH: https://www.twitch.tv/walkingproblem
SUPPORT ME ON PATREON: https://www.patreon.com/walkingproblem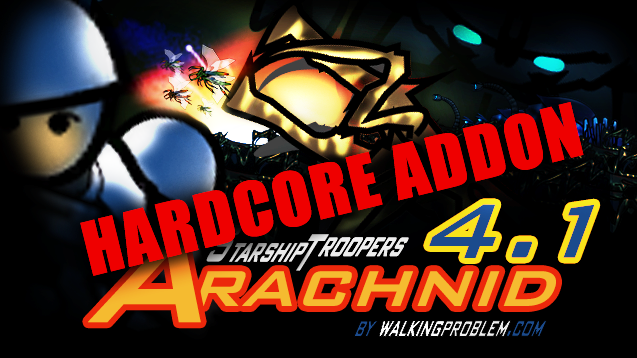 NON-STEAM DOWNLOAD: http://walkingproblem.com/sdm_downloads/starshiptroopers-arachnids-ver4-1-hardcore-addon/
STEAM DOWNLOAD: https://steamcommunity.com/sharedfiles/filedetails/?id=1166864112