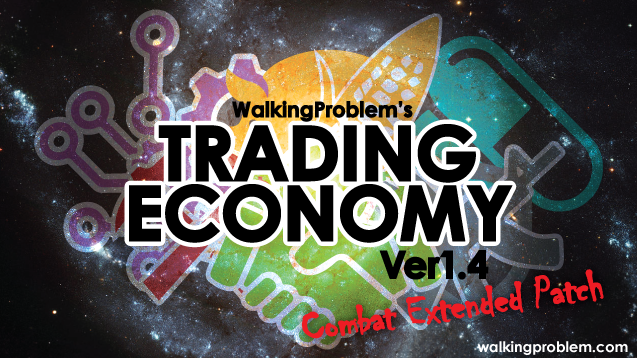 This is a simple patch that make the 2 Walkblem guns compatible with Combat Extended mod (CE). I also added Prometheus and FSX to Walkblem Technologies.
Unfortunately, due to technical problems, I am unable to add any of the weapons, ammo or turrets from CE to be sold by the Walkblem Military Industrial Complex.
Make do guys. Make do.
(will try again when I feel like it…)
NON-STEAM DOWNLOAD: http://walkingproblem.com/sdm_downloads/trading-economy-ver1-4-combat-extended-patch/
STEAM DOWNLOAD: https://steamcommunity.com/sharedfiles/filedetails/?id=1167647308